Now to the really important part of Spring Break...packing.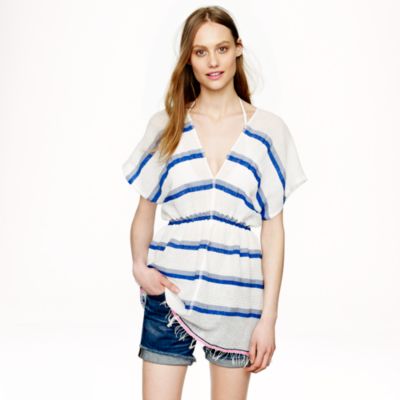 I am taking several pairs of cut-off vintage Levi's shorts that will be great with some peasant shirts and short cover ups like this one from Lemlem. It's on sale at J Crew with an additional 30% - you can't afford NOT to get it!!

Here
And this look from my last post is just perfect!! Image my surprise when I found almost the exact dress and guess what it is called?? The Tulum Dress!! If that isn't a sign from the shopping gods I don't what is!! And it fits like a dream...we fell in love immediately and now I can't wait to wear it out in public. Details -

Tulum Dress

.
I ordered it for Cricket and thought it was perfect but she thought it was too plain. Teenagers sure have a lot of opinions...We did both agree on this

one

. So cute on!! She can wear it on the beach and out to dinner and maybe her mama can borrow it - don't you know she will just love that!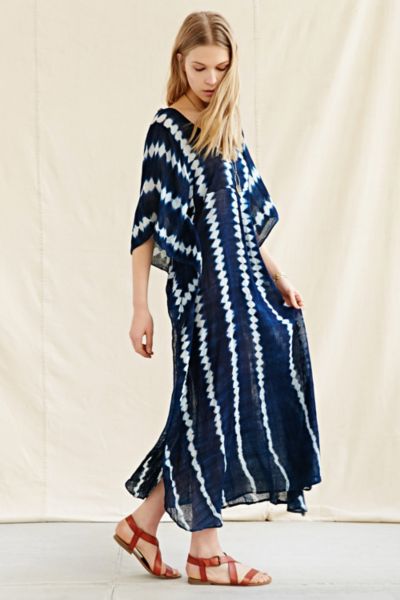 And the grand finale...I had to order this fab

caftan

.
It was free shipping and free returns so I just had to try it. It is so me. And the reason I know it is so me is because I have two dresses in a similar print. I know what you are thinking...do you really need another one?? Well yes, yes I do. One is a silk cocktailish/Sunday dress, the other is a short tank dress so really this caftan is totally different. And I think this dress might make me a calmer more relaxed person. I'll let you know.
OK, that is two posts in 3 days - I hope I am not over-doing it!!