I've got a little story for you. You may not know this, but my dream job is to have my own talk show. You know, if we are dreaming and stuff, not like I am out working hard to make this dream come true. If that doesn't work out, I would love to be a book editor - sitting in my NY office surrounded by stacks of books reading my days away...heaven!!
I even have my outfit picked out...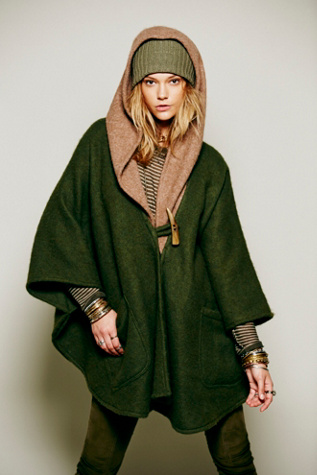 I would wear this cape as I walked to work...
OK, back to my story. I LOVE books, so imagine my excitement when I got
home Saturday afternoon to find a package from one of my dearest friends, Heather Cain
. Inside was a book, but not just any book, a book written by her sister Katie McDougall.
Let me introduce The Color Wheel by Katie McDougall.
I love nothing better than reading a good book and then passing it on to friends and family, so I wanted to share this one with you. I loved this book and constantly thought about the characters even when I wasn't reading. I worried about them and I am still thinking about them days after finishing the book. One character I wanted to shake and another I wanted to hug...I won't tell you which one until you read it, then we so need to discuss some things.
Plot in a nutshell: Bookworm meets hippie has baby.
Katie is looking for a publisher as we speak, but if you want to be ahead of the game, e-mail Katie at katiemcdougall@me.com to order your copy for only $15. If you are an e-reader she will send you a pdf by e-mail, it's that easy.
Read this book then pass it on. Talk about it at carpool, your book club, dinner with friends or your spin class (do people still do that?) I am so excited for Katie and can't wait for this book to take off.
Hurry and get your copy so we can talk about it!!