It's time - or past time really - to get Locke's portrait made. I did Cricket and Clay's at his age.
But...I don't really want another traditional portrait. I am kind of
over them. Is that terrible?
Don't get me wrong, I LOVE Cricket and Clay's portraits and they bring me joy everyday. I just don't want another one. Poor Locke, that's what happens when you're the third child. So I have been looking for alternatives.
Something like this might be a possibility.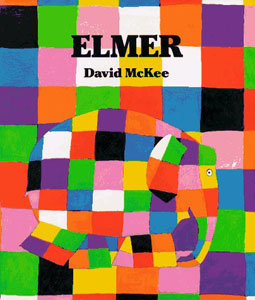 It might be a good option since one of Locke's all time favorite series is Elmer The Patchwork Elephant.
Traditional portraits or something new?