One is silver and the other's gold"
Well, that is so true except in this case they're both blue...
and my new tassel necklace.
They play nicely together.
I found my necklace on Etsy:

Here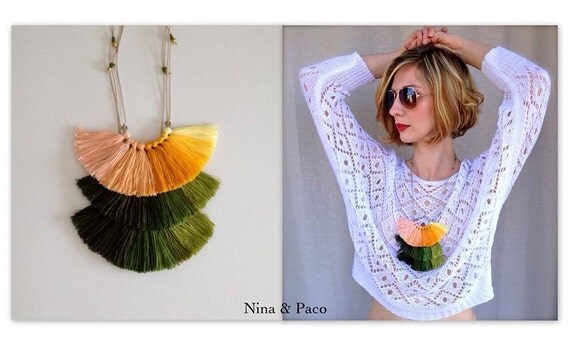 And they come in a rainbow of color.
Happiness on a string all the way from Spain.