I know it is Saturday and you have better things to do than to worry about me and my decorating problems but as long as you are here....
Which desk would you pick?
First choice
West Elm
metal parsons desk
Good looking right? Love it

here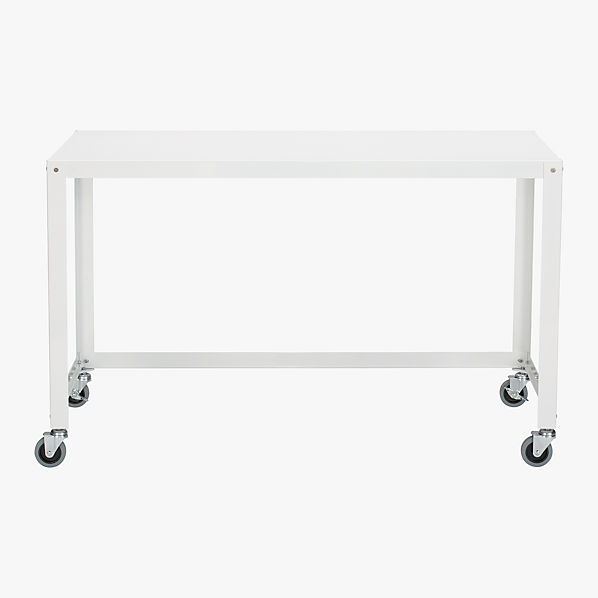 Doesn't it remind you of Jenna Lyons' desk?
I think the CB2 desk gives you the same look as the Strut desk for a fraction of the price plus I need a smaller size.
I would love to get the Go Cart desk and paint it a bright color but I have my giant yellow lamp that needs to play well with the desk so white or metal works...
It looks like a lot of white but I may be painting my walls soon so don't worry.
OK..now what do you think?
Hurry and vote. Bill is in a golf tournament all weekend and I am going to entertain myself by ordering a desk...fun, right?
PS.Yes, I would love to find something cool and vintage but I have been looking for two years and time is up!! And in case this influences your decision the West Elm desk is 3 times as expensive as the CB2 desk...just saying.