I know everybody and their mother has already seen the world's cutest dress from Old Navy. On sale for $20
here
.
I even bought two, one for me and one for Cricket, because when you're almost 13 you love nothing more than dressing like your mother. Well, Cricket said "hell no!!" And once I found a size big enough to fit across my shoulders I looked like a pickle in a barrel, so they both went back.
Why am I telling you this, well just yesterday I got my new J Crew catalog - good stuff- and saw...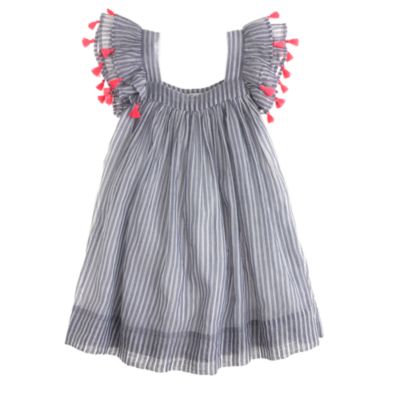 Am I seeing double, are you? How pissed would you be if you paid $124 for this and then saw Sally Sue in the SAME dress that her smart aleck mom got at Old Navy for $20!!!! Pretty pissed I'm guessing. Wonder what Jenna thinks about all this?